Today's data-driven CMO wants to know the return of every investment.
Don't just measure - analyze.
Typical PR measurement and media reports focus on outputs (the work that was completed) and possibilities such as circulation and impressions (what could have happened). Today's PR leaders know it's crucial to also measure outcomes (what actions resulted from the work completed). With PR analytics from SeeDepth, you can dive deeper into the effect those actions had on your business and what patterns of success resulted in the best outcomes. SeeDepth breaks down your PR programs to show you which ones are returning the most value and what strategic formulas deliver the best results for long term success.
But what if I already have a media monitoring tool?
Key Performance Indicators

KPIs may differ from campaign to campaign, depending on the goals and strategy of each. Easily track and compare results by date range, campaign and PR program. SeeDepth allows you to easily monitor achievements so you can repeat what's working and pivot from what isn't.

Campaign Performance Index

Monitor, view and instantly report on multiple PR program values, and clearly rate campaigns "good, better, best." Compare quantity to quality, budget spikes to performance. Such insight and understanding of today allows for better predictive strategy for tomorrow.

Return On Investment

With a deeper view into quantitative and qualitative PR successes, quickly analyze which investments return value to your organization and drive business outcomes. With SeeDepth, you also understand why – we provide information, not just data – so you can make smarter choices for future, more impactful campaigns.

Partner Value

We enable PR agencies and vendors to easily and consistently demonstrate value. Too often, marketers switch vendors simply based on a "gut feeling" that something isn't right. SeeDepth helps agencies prove value on multiple levels, beyond a "clip book," Advertising Value Equivalencies (AVEs) or circulation numbers.
Some of our customers include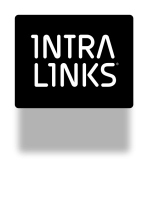 An easy automated system to track success.
Let SeeDepth take on the burden of measurement so you can focus on getting proven results.
With the availability of data today, there is no longer an excuse for not measuring the true impact of PR. But it takes more than just data - it takes clear information and recognition of successful patterns. Let us help you identify what makes one campaign more successful than another - so you can repeat what's working and pivot from what isn't.